Monica Dengo lascia il segno
Book presentation, display, workshops
27-28.3.2018 - ENDED
In the occasion of Bologna Children's Book Fair 2018, Griffo–the great gala of letters presents the new book Lascia il segno by Monica Dengo (Terre di mezzo publisher). The presentation, within Dina&Solomon space, will be enriched by a display of artist books and other calligraphy works by the artist.
The day after the evening event Monica will conduct two handwriting workshops at Bologna Urban Center.
27.3.2018, 6.30 pm
MONICA DENGO LASCIA IL SEGNO 
Presentation of the new book and other works
studio Dina&Solomon Str. Maggiore 51, Bologna, Italy
---
28.3.2018 
MONICA DENGO LASCIA IL SEGNO
Two workshops on handwriting and its creative potential
Urban Center Bologna, Piazza Nettuno 3, 2° Piano
10am-1pm, workshop 1 Le qualità della linea > subscribe 
2.30-5.30pm, workshop 2 Nomadi del foglio bianco > subscribe
For more info please write to: info@smed2015.it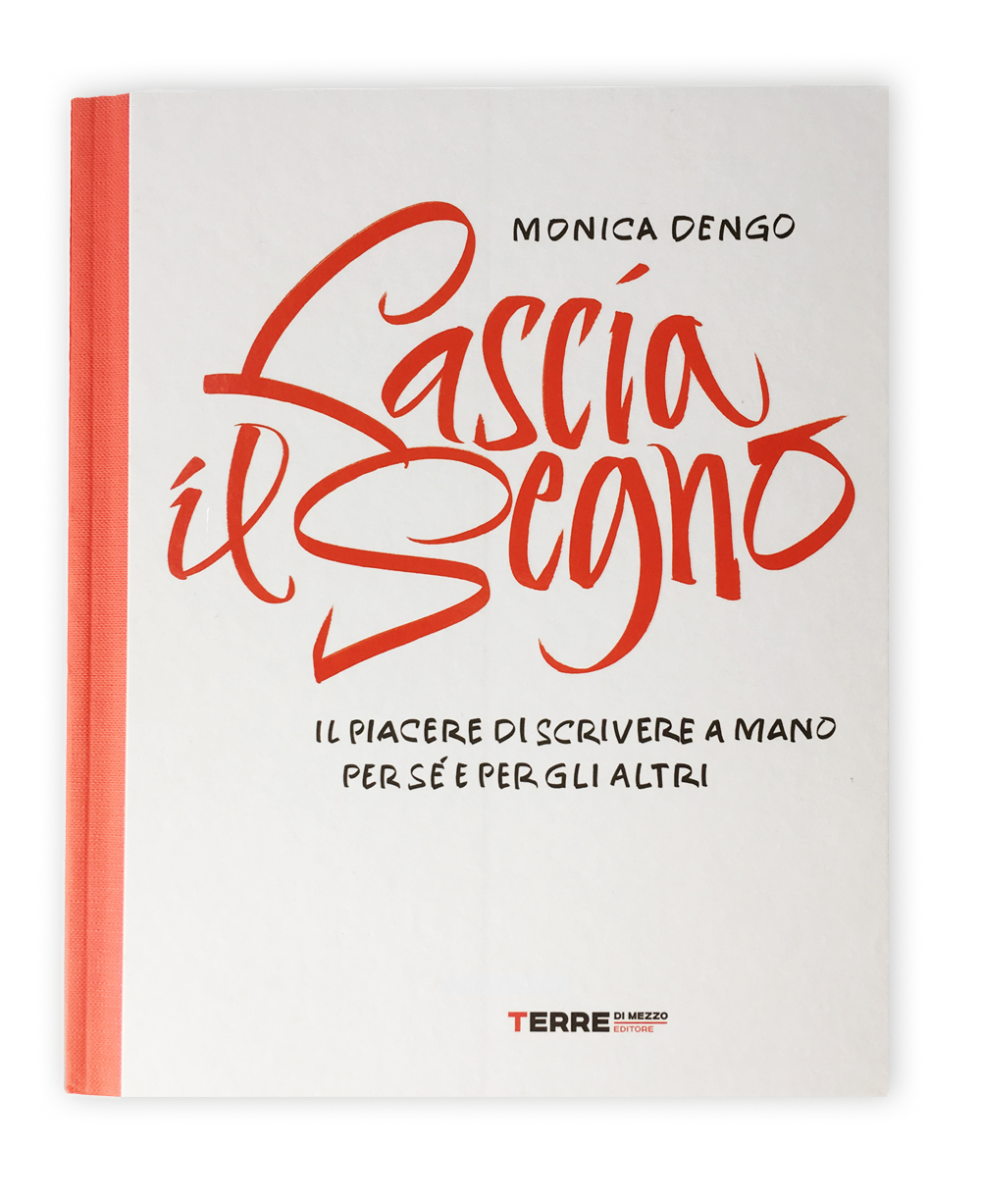 "I believe in writing by hand as a powerful means of expression of our humanity and see the act of writing as an act of marking our existence, a gesture that has deep meaning in itself and not only in connection with the verbal message that it carries. "
–Monica Dengo
An event organised by Griffo–a grande festa delle lettere
In collaboration with: Terre di mezzo, Monica Dengo, SMED – Scrivere a Mano nell'Era Digitale, Urban Center Bologna, Dina&Solomon.
In occasion of Bologna Children's Book Fair BOOM! crescere nei libri 2018 Bologna city hall.